I love this infographic that DesignMatic posted! It simplifies the 10 basic principles of design and visual communication. That's like 4 years of design school in one page.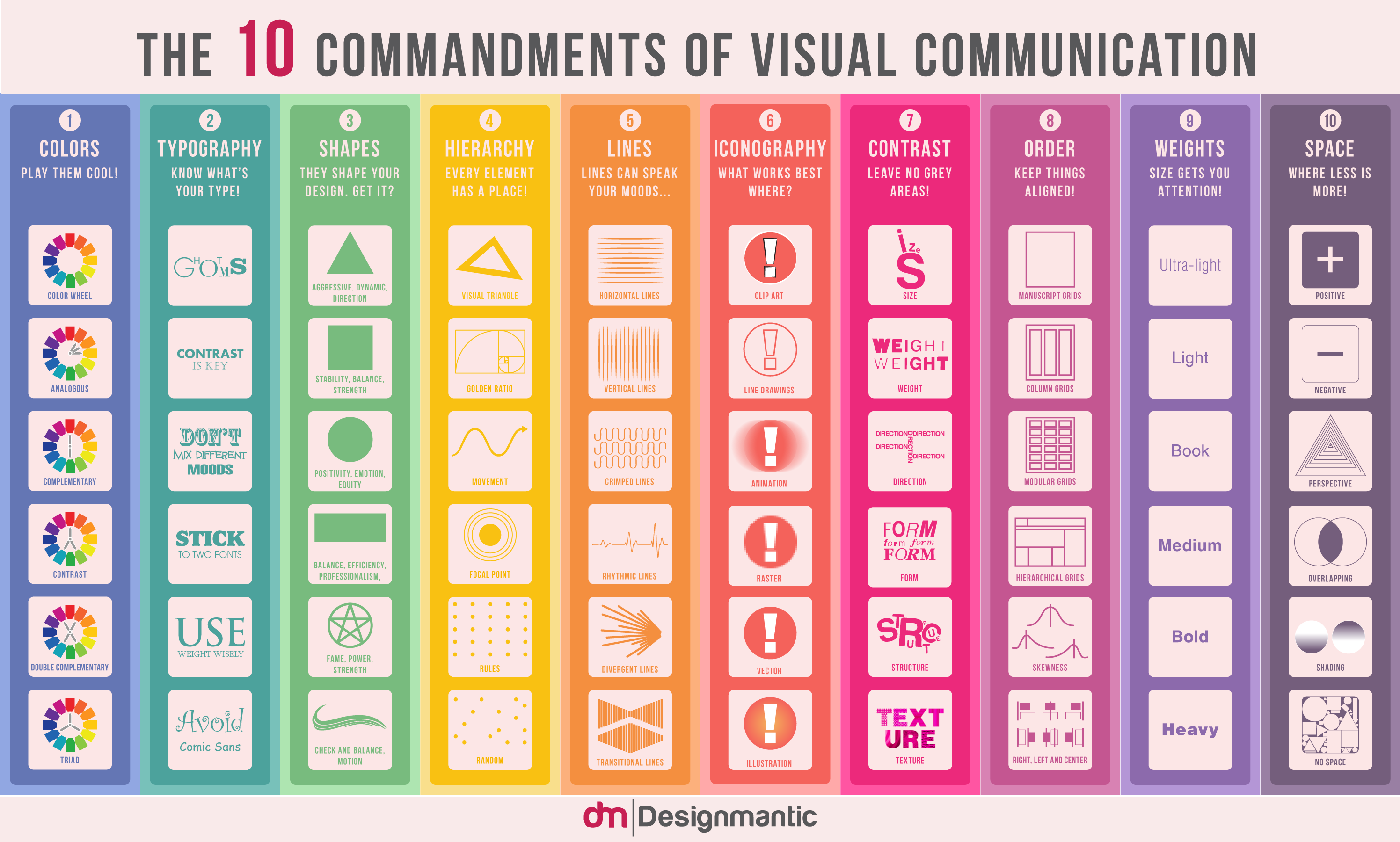 Courtesy of: Designmantic.com
While you don't have to necessarily follow all the rules, I personally believe that paying attention to these guidelines will help you create a design that is effective and pleasing. Design, after all, is a way of solving problems.  You have to make sure it works. It's not all about pretty — you have to make sure pretty knows what to do and doesn't just sit there and smile.
If you'd like to read more about the topic, I wrote at length about my design principles here.